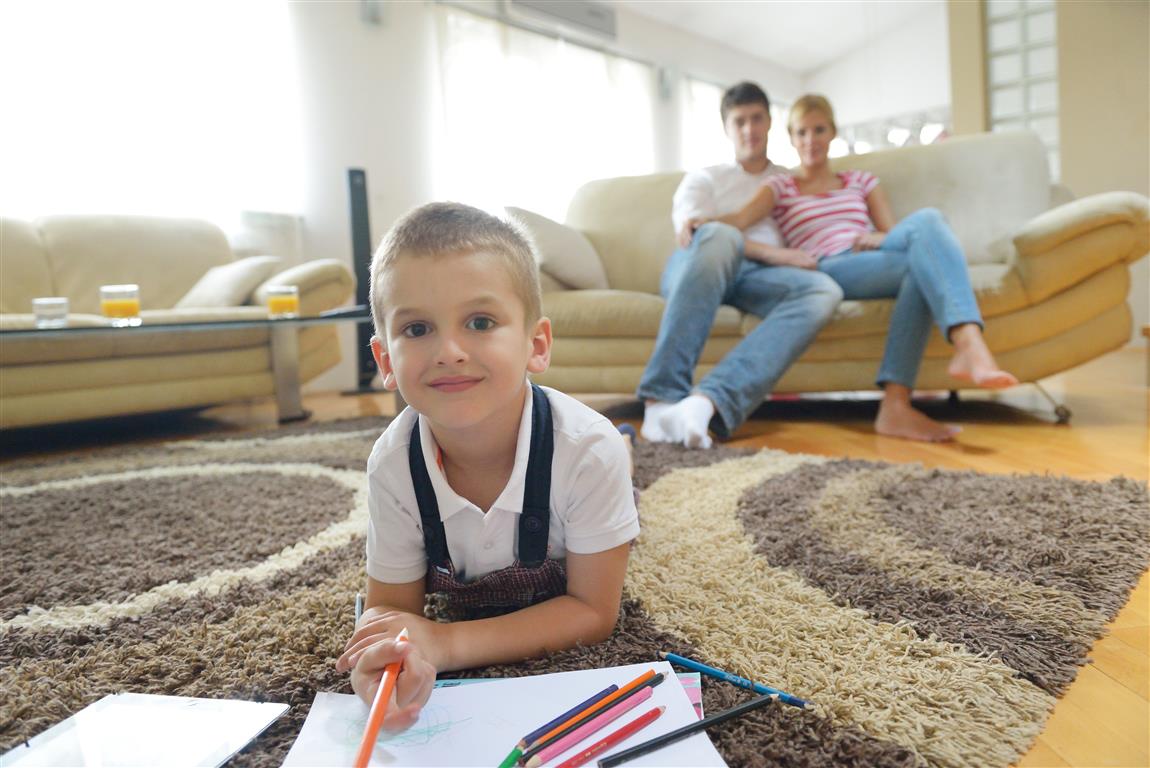 DISASTER RESTORATION THAT IS ANYTHING BUT
Experiencing disaster isn't something you want to think of when it comes to your home. Not that you want to experience it anywhere. It's one thing to say your kid's room is a 'disaster' (what teen kid's room isn't). And another entirely when real disaster strikes. Yes, you have insurance for the improbable event of a flood or fire or other calamity to strike. But you never think it's going to happen to YOUR home. For most of us, that sacred place we call home is our refuge from the world. The last thing we expect is for harm to come to it.
Yet, disaster strikes without warning. You never plan for it. You never budget for it. It doesn't happen on your schedule (never). You haven't planned for it to skirt the holidays or the summer family reunion. You haven't thought about paint colors or flooring. No, disaster is that uninvited guest who just shows up and commands your attention. And now.
When it does happen, time freezes and you're not always sure what to do next. Sure, you can pretend it never happened. That it's all a bad dream. And then you wake up. This did happen. Your capacity for rational decision making often goes out the window in these times. This isn't a shortcoming on your part. You're just human. Like all of us.
You turn to your insurance first. And then you need to find someone to fix the damage. Fast. Unlike the kitchen remodel of your dreams where you interview contractors and look at their work, you don't have that luxury. You're looking for someone responsible who'll do it right. Someone you can trust without having the time to do your homework.
Which is why you need someone who'll take your hand and guide you through the process. Who'll navigate the schedules and insurance claims and tell you what you need to be thinking about first. And deliver what they promised.
Our father got into this business because of his passion for helping others when they needed it most: after a fire or flood. We picked up where he left off and have never looked back. Think of us as your disaster concierge.
We'll take care of restoring your home to better than it was before. And make sure you have the emotional support you need to think clearly along the way.
"Right after a disaster your brain often goes out the window. Steffan told us what we needed to do in the moment step by step. He was a lifesaver." – Justin
We're more than a disaster recovery contractor. We're a shoulder to cry on. It's why we do what we do. In the process, we'll leave no trace we were there doing work. Except for erasing any signs a disaster ever took place.
In business speak, we call it the total customer experience. In human terms, we've got your back.
While we don't have any fancy checklists, expect us to:
Walk you through the process start to finish and back again. As many times as you need us to.
Do our best to restore your home or business as quickly as possible
Hire the best people who think like we do. In fact, many of our subcontractors have been with us for over X years.
Be available to answer questions big and small nearly 24/7
Listen. Sometimes you just need to vent to someone.
Help you navigate your insurance claim.
Help you budget for any upgrades or 'spontaneous' remodeling you choose to do
Leave no dust behind. Ever.
Let you know what's happening and when. We know how frustrating it is to be in the dark wondering when someone's going to show up to do the work.
Our experienced team of professionals offer you reliable, efficient and considerate service with your insurance claim, so you can get back to your life.  If your property has sustained damage, call us promptly. We've been serving Anchorage, Alaska for more than 25 years and we'll be there for you!

Our Services
24-Hour Emergency Response  (water dry-out & mitigation, board-up services, etc)
Contents cleaning, pack-out and storage
Structural repair
Get back to life or business fast!
Our expert teams offer experienced and reliable service, so you can get back to what matters most.


MORE ABOUT US
Experienced
We are IICRC certified and have an A+ rating from the BBB!
Restoring properties in Anchorage for over 25 years!
Alaskan owned and operated since 1991, our trustworthy team of experts has the experience and knowledge necessary to restore and repair your Anchorage property to a pre-damage condition. We are licensed (license # 29175), bonded and insured. We are also IICRC certified and have an A+ rating from the BBB!  We care about our community and our stellar reputation speaks for itself.  See our reviews to find out what our customers say.
Reliable
We are a full service general contractor for residential and commercial restoration and we work with all insurance carriers.
We get the job done right!
We understand the necessity of fast and reliable service during a disaster.  Once the incident occurs, damage to your property has only begun.  Our technicians are on-call 24 hours a day to resolve emergencies.  We offer board-up, dry-out and other emergency services to stabilize the situation.
After the emergency issues have been addressed, we work with your insurance provider to fully restore your property.  Our team of trained and experienced technicians are equipped to handle all your damage restoration needs.
We know how to get the job done right.
Service
You can have peace of mind knowing that your property will be restored with the utmost care and importance.
We understand your concerns and we care
Your property is important to you and damage to your property can be a stressful event.  We understand the concerns that arise during this difficult time.  We work with your insurance company and help you navigate the complex mitigation process.  You can have peace of mind knowing that your property will be restored with the utmost care and importance.  We treat every home or business as if it were our own and we make every effort to get the job done right the first time.