It usually comes as quite a surprise when a residence or place of business is damaged. No one expects the pipes to burst or a wind storm to knock that one tree over. It's difficult to prepare in advance for such an event.
Having concerns about your property and personal belongings can be stressful. Daily activities may be halted and many questions start to arise. How will this affect finances, what can you expect from a restoration company, how to communicate with your insurance provider and resolve the damage to your home?
We help prepare our clients for the restoration process.
Below is an example below of what the typical restoration process looks like. Each restoration project is unique.  This example is merely a guide to give you a general idea of what to expect.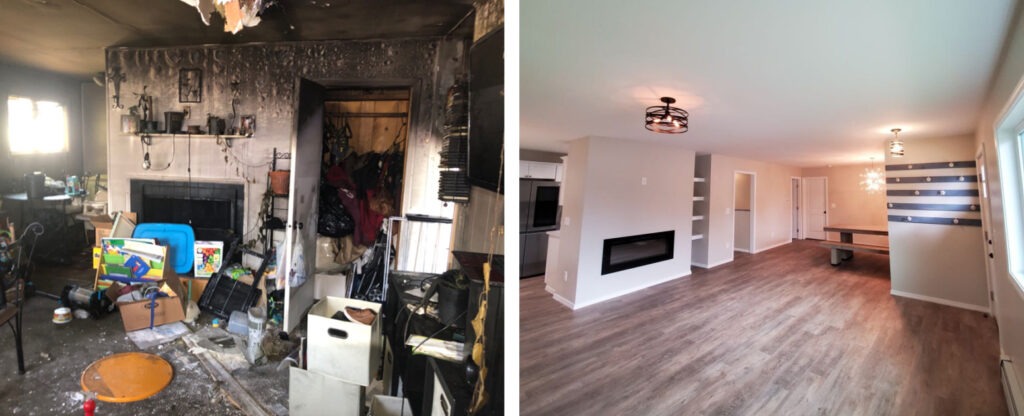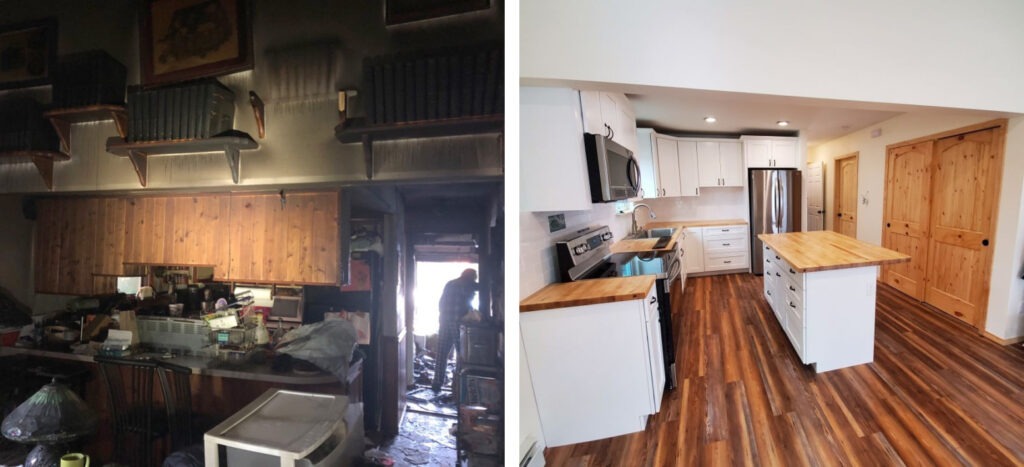 A GENERAL OVERVIEW OF THE RESTORATION PROCESS
The property owner contacts their insurance company to file a claim.
Our restoration technicians inspect the site, begin emergency procedures and contact the insurance company with an update.
Emergency procedures may include emergency water removal and dry-out, board-up of exposed structures, demolition of structures or content pack-out.  We update your insurance adjuster with the progress.
The remainder of the restoration process occurs after the scope of work is approved by the insurance company.  This phase of the restoration process may take weeks to months and is scheduled between the restoration contractor and the client.  We act as the general contractor and coordinate with the subcontractors.
Once the work is complete, we offer a one year workmanship warranty.
WHAT DO I DO NOW?
If you have not already contacted us, then call us to schedule an appointment to meet with you on location.  (907) 344-4412.  If the property damage constitutes an emergency, we will dispatch a team to mitigate the damage.  Once we begin work on your property, we will continue to communicate with you and your insurance company as the project develops.